HC 4000 Latest High Speed Computerized Multi-needle Chain Quilti
High-Speed Precision Auto
Functional Advantages
1、The new appearance, scientific and reasonable structure layout, and high-strength mechanism design, whole machine weight increase by 40%, making the machine performance more stable.
2、The machine running speed is increased to a maximum of 1350rpm/min, which makes the quilting efficiency higher and the quilting effect better.
3、Using high-power servo system, whole machine power output is up to 10 KW, ensuring high-speed machine running and stable quilting of thick materials
4、The height of the press plate is controlled by CPU, convenient for different quilting thickness;
5、Optimized design of the overall structure, more stable and compact, quilted pattern more precise, less deformation;
6、The automatic lubrication system for the retainer rack makes it more convenient to do lubrication.
7、motor no longer uses timing belt drive but uses coupling connection, making the transmission more compact;
8、Directly readable digital display of pressing roller height, intuitively adjust the height of the pressing roller;
9、Transverse ball screw driver, using floating connection, smoother when moving laterally, more durable;
10、Widescreen display, better visual effects for operation;
11、Enhanced needle row design, convenient and accurate positioning;
Function Parameter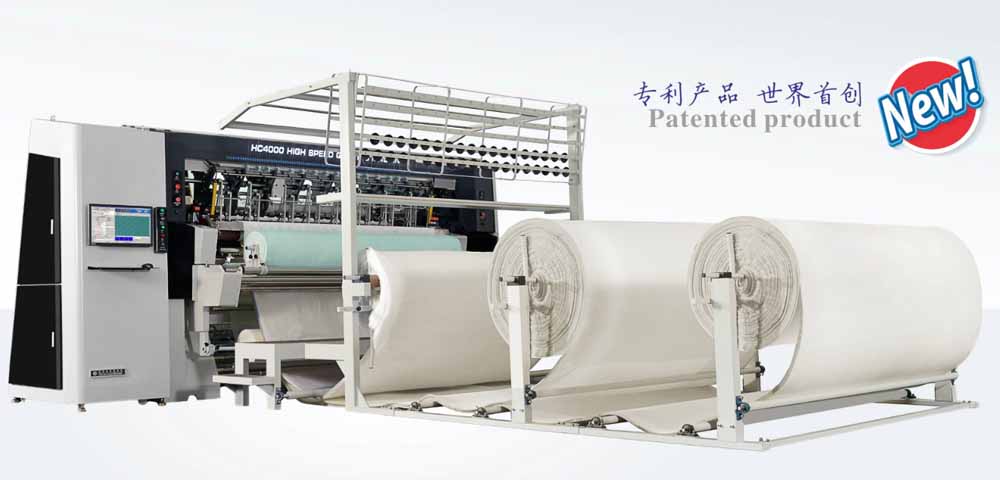 | | |
| --- | --- |
| Machine size | 5238×1750×400mm |
| Weight | 6300kg |
| Rotation speed | 600-1350RPM |
| Production speed | 80-300m/h |
| Quilt width | 2450mm |
| Stitch | 2-7mm |
| Press plate height adjustment range | 2-9mm |
| Needle size | 130/21、140/22、 160/23、180/24 |
| Needle space | 25.4m |
| Max.horizontal movement | 450mm |
| Quilting thickness | ≤80mm |
| Voltage | 380V/220V 50HZ/60HZ |
| Power | 10KW |
Grouped Equipment

CPU controlled press plate height for different quilting thickness;
Digital display press roller height;
Coupling connection between motor and rollers,making the transmission more compact;
Unique automatic lubrication system for retainer plate.
Application Range
Mattress panel, mattress pads, bedspreads, comforters, bedding, upholstery, and etc.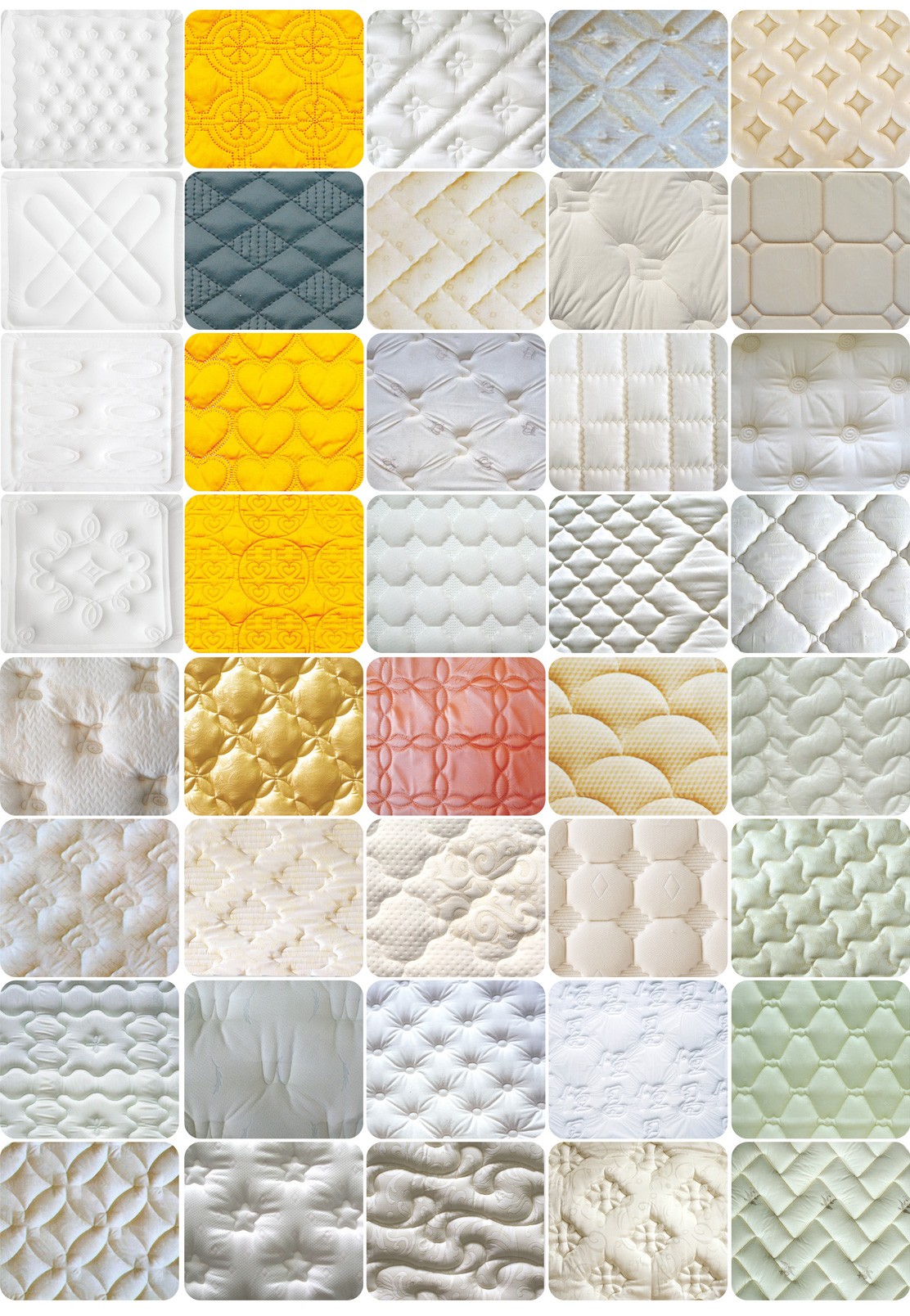 Manufacturing Capacity